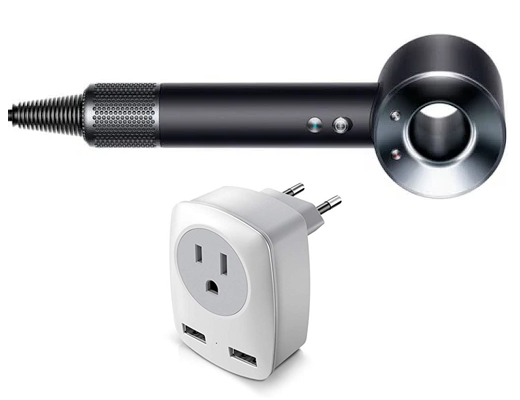 Dry Hair in Croatia: a reader asks…
I'm planning to go to Croatia for vacation. I have been searching for a travel adapter/Converter for my electronics ( smartphones, watches, digital cameras, and of course my hair dryer) but I'm not sure which one should I get. The ones that I found online seems like will not with for my Dyson Supersonic hair dryer.
Croatia uses the standard European round-pronged plugs and power (230v. 50hz AC). I don't know the exact model of your Dyson hair dryer, but looking at the online manual for the Professional series says it is not designed for use outside the United States. There are travel converters that can take European power and convert it to a US equivalent (120v. 60hz AC), but they are much bigger and heavier than the simple plug adapters you can get for just a few dollars. And most of these travel converters specifically say they're not to be used with high-power devices like hair dryers, steamers, hot water bottles, etc.
I will say that some of the better hotels in Europe have a 110v polarized US-type plug in the bathroom specifically to cater to folks coming from the US with hair dryers and electric shavers. But you shouldn't count on that being the case.
You can call the Dyson helpline at 866-861-2708 and ask them about your specific model of Dyson hair dryer, they'll give you the most accurate answer (better than most of what you'd find searching Google).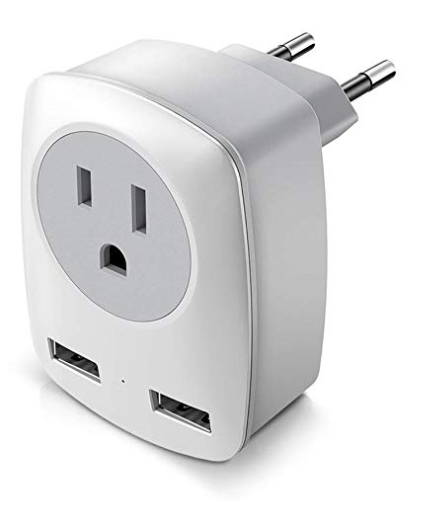 But I would expect that you won't be taking your Dyson Supersonic hair dryer to Croatia. If you're staying in a hotel, you can ask them for one (or there may be a hair dryer in the bathroom or closet already). If you're not staying in a hotel, there are plenty of dual-voltage hair dryers you can buy here and take which are designed for use abroad (such as this one for $15), so you only need a simple plug adapter (like this one for $10).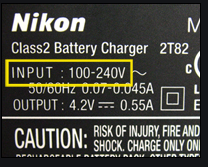 As for your other electronics (smartphone/watch/camera chargers), almost all of these are dual-voltage already so should work with the simple plug adapter. It might be worth getting a few plug adapters, and/or bring a small power strip so you can plug in multiple chargers with one wall plug.