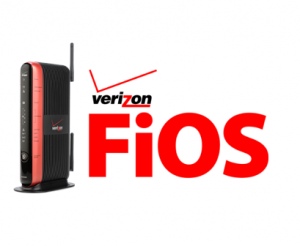 FIOS Router Label: a reader asks…
I have my internet service from Verizon FIOS and have their router (picture attached). I recently got a new laptop but have mislaid the paperwork that came with the router, meaning the password to connect to wifi. Can I find that info online or do I have to call Verizon?
Neither. On the router, look for a label that will show you the Wi-Fi SSID (that's the name of your Wi-Fi network) and the passcode. Easiest way is to take a picture of it with your smartphone, so you have it handy when you are connecting your laptop. You can use two fingers to zoom in on the picture so you can easily see the passcode. Remember that passcodes are alpha-numeric and that capital letters are different than lower-case letters.

This information is unique to your router, so don't worry about having to change the information for better security. Verizon FIOS started doing this several years back. Along with that they started using unique router login credentials, previously they (like other major consumer routers like Linksys and Netgear) used standard username/password combos so were easy to hack. Like:
username: admin
password: password or default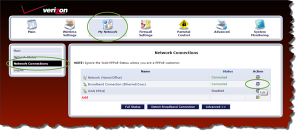 Note that logging into your FIOS Router is different than simply connecting to Wi-Fi. The FIOS router's control panel is rarely needed by consumers, it's for changing the name and passcode for your Wi-Fi network, as well as adding Port Forwarding settings and other router control features. For almost everyone, the only thing you do with your router is connect to it with your computers, tablets and smartphones. All that's required is the unique SSID of your Wi-Fi network and the passcode needed (just the first time) to connect.