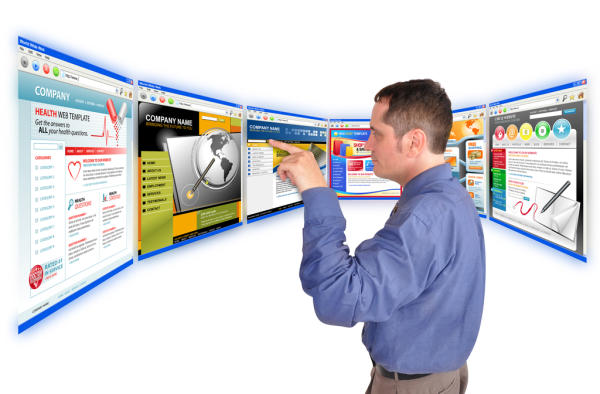 SMB Internet Presence: a reader asks…
I am a small business owner in the UK, just starting out. I don't have a lot of money for a fancy website design and such, but want to get an internet presence. Do you have a quick and dirty list to get me started?
Ok, let me start by saying this is an opinion piece, based on my many years of experience dealing with small businesses. Not everybody is going to agree with me, but I'm of the opinion that most small businesses don't have lots of money to spend, so my recommendations are based on spending as little as possible. That requires more work (and learning) on your part, but I think it will pay off in building your business.
Probably the first thing you'll want to do is find a domain name that fits your business. For that you'll need a domain name reservation agent. Often, website hosting companies can do this for you, so you don't have to go to multiple vendors to establish your internet presence. But there are reasons why you might want to reserve your domain name separately from the company you use to host your website. It takes a little more work to manage, but you can then change web hosts in the future with much less effort (and yes, lots of businesses change web hosts as they grow).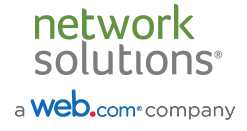 Reserving your domain name can be as simple as going to an agent and finding an available domain name that fits your business, then creating an account and reserving that domain for one or more years. There are many agents, one I've used for many years is Network Solutions but a quick Google search can give you many options – look for good deals.
Fyi, you reserve the use of a unique domain name, leasing it for a period of time. As long as you renew the lease, you have exclusive use of that domain name. Be sure to renew the lease, if you let it expire your domain name could be reserved by anybody else. Your domain name becomes part of your brand, so you'll want to protect it.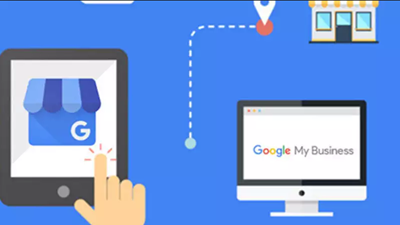 Assuming you've already established your physical presence (a business address and phone number), you'll want to register that business with Google My Business. If you don't already have a google account you'll need to create one in order to register your business with Google. Our friends at Ranking Academy have put together a pair of videos (here and here) that help you get your business registered and help you improve your business ranking in Google. Well worth watching.
Of course you'll also want to establish a website, and I get that you're not flush with cash to spend on a fancy web design. You can turn to a number of companies that are geared to quick and easy, no-code website building, such as Weebly.com or Wix.com. They can help you build it yourself.


If you have $500 to spend on building a website, then there are plenty of small and medium business (SMB) designers out there who can build you a decent website – website design has become quite a competitive commodity. You can find folks who work in the 'gig economy' at places like Upwork or even TaskRabbit.
One thing you should know about creating a website is that whether you use a designer or not, you'll need to come up with the 'content' that goes into the website. Content is collectively the words, graphics, & images that fill out the website. The designer can get pages set up, create menus, create logos and top header graphics, etc., but you'll have to come up with the words that go on each page. You can use images that you take yourself (such as of your products, services, staff), you can purchase licensed stock photography to dress up the site, and you can purchase licensed graphics to dress up the site. Remember that any imagery you use on your site may be subject to digital rights management or copyright.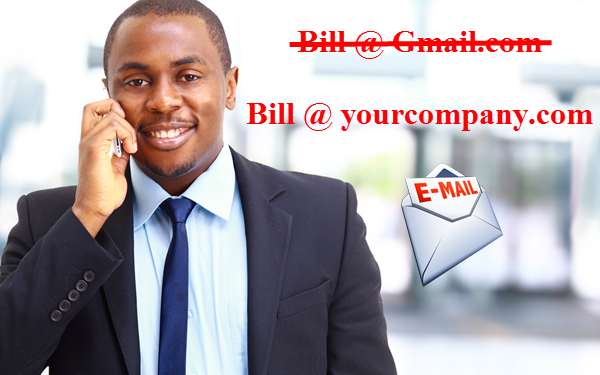 While you may be using a gmail address for your business, you shouldn't ignore 'domain email' addresses. Think about it – if you use your gmail address, you are advertising Google with every email you send. If you use your own domain name, you are advertising your business with every email you send. Most SMB webhosting services include basic email service, with the capability to access your email account online anywhere. But that can get unwieldy if you have to check email in multiple places.
Fortunately, Gmail makes it easy to use its own email service but with your own domain name. See my article Stealth Gmail for how to set this up.
Once you've got all that done, then you should really think about using social media to help promote your business. It's easy to establish a facebook page and a twitter account for your company, and then use them to connect with others. That's a whole 'nother subject though.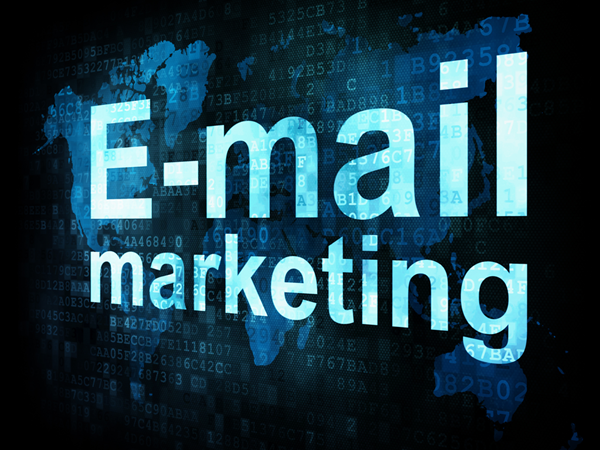 One thing I should warn you about: there are a ton of so-called internet marketing firms that promise to do lots of things, like drive clients/customers to you, improve your "SEO" and more (the sky is the limit on what these companies will promise). But, for almost any small business, the fees you pay to these companies is vastly larger than what additional revenue they might (help) generate for your business. The advertising and marketing business is rife with companies whose primary purpose is to take money out of your pocket and put it into theirs.
If only these firms would tie their compensation to your additional revenue, generated by their efforts. But of course that doesn't happen, because they can't show a direct relationship between their work effort and your business income. For almost any small business, I'd say work on building your business yourself, and don't get talked into paying someone else for advertising or marketing your business – unless you have plenty of money to give up. Just my .02…
The last thing I should do is remind you to focus on costs. Remember, it's better to pay a slightly higher one-time fee than to get stuck for a recurring charge that goes on forever. Website hosting (with email service) is a commodity, usually less than $100/year. If someone wants to charge you $25-125 a month (or more) for a website and some marketing, you are probably going to pay a whole lot more money out, and most likely won't see any significant improvement to your revenue.